Swiss Luxury Watch Company: Authentic and brand new luxury watches, pens, music boxes and watch winders – Terms & Conditions
 ➤ 100 % brand new ➤ 100 % original ➤ Manufacturer international warranty ➤ Free worldwide shipping
We are wholesalers of Swiss luxury items. We can deliver them to privates or professionals. Contrary to many of our competitor we do NOT sell goods coming from old stocks which quality is difficult to control. We do NOT sell mint watches too.
Our watches as well as all the products which we sell in this website are authentic and 100 % brand new and they come from the manufacturers or their distributors only. We are not official distributors of these products.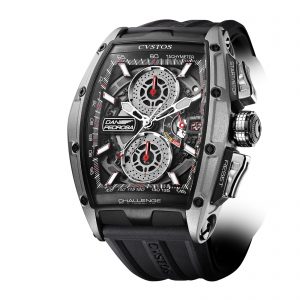 OUR PRODUCTS: we sell authentic products only. They come from the manufacturers only and not from close-outs or privates. They are 100 % brand new and never worn. They come in their box with all the manufacturers papers including the international warranty. Our watches with Day/Date come with an English one.
OUR PRICES are in Swiss Francs. They include the shipping charges and the insurance only. Our prices do not include the Swiss or foreign VAT and goods shipped within Switzerland are subject to the Swiss VAT. We are not responsible for taxes and duties imposed by any country. We do not make trades.
Our prices are NOT negociable. However we will grant you a 3 % discount if you order more than one item or if you pay by bank transfer.
SHIPPING CHARGES: they are INCLUDED in our prices. We ship world wide.
SHIPMENTS: By TNT (included in price). WE CANNOT GIVE THE ORDERS PERSONNALY.
INSURANCE: all our goods are insured before the shipment.
TRADES: WE DO NOT MAKE TRADES. Thank you.
PAYMENT:
VISA credit card
Mastercard credit card
Bank transfer (less a 3 % discount)
You can pay a deposit for expensive watches (which price exceeds 5000 Swiss Francs) requiring a longer delivery time (more than 3 weeks), the balance being paid just before the shipment.
If you choose the credit card option we will need the billing address for the checking by the credit card company. We will ship to the billing address only.
RETURN POLICY: Each item is checked by our team before the dispatch. If however you receive a wrong or defective item, we will of course replace it free of charge.
STRAPS: All the straps are original coming from the manufactures.
SECURITY & PRIVACY: All data is transferred via SSL (Secure Socket Layer) on our website. Your personal data, including addresses, login information, and payment details are fully encrypted via SSL. We use an SSL-certificate with an SSL 3.0 encryption as well as an encryption length of 2064-bit RSA and 256-bit AES. Please be assured that we do not forward your information to any third parties.
These General terms and conditions shall be governed in accordance with the laws in Switzerland. Any dispute ansing out of, or in connection with these General terms and conditions shall fall within the exclusive juridiction of the court at the place of our Swiss registered office.
Please do not hesitate to contact us for more information.
Thank you.