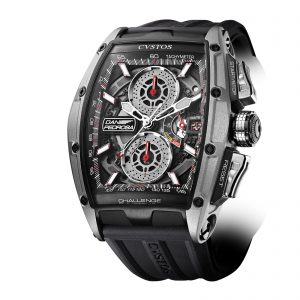 Swissluxurywatches.ch is the online sales website of BS TRADING
(Izi Levi-Mazloum), Rue du Maupas 6, CP 6882 – 1002-Lausanne (Switzerland)

We are wholesalers of luxury products. We deliver to privates or professionals. We do not sell clearance items or products coming from old stocks which quality is difficult to control. Most of the products which we sell are made to order. They are produced especially for our customers upon receipt of their orders.
Our watches as well as the other items which we sell on our website are authentic and 100 % brand new. They come from the manufacturers or their distributors only. We are not official distributors of these products.
These General terms and conditions shall be governed in accordance with the laws in Switzerland. Any dispute ansing out of, or in connection with these General terms and conditions shall fall within the exclusive jurisdiction of the court at the place of our Swiss registered office.
Please do not hesitate to contact us if you need more information.
Thank you.